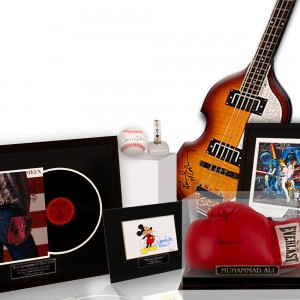 Charity Grow offers our partners a wide array of auction items and experience packages, including:
• Authentic Autographed Memorabilia from the Worlds of Music, Entertainment and Sports
• Once-in-a-lifetime Experiences
• VIP Access to Sporting Events, Concerts and Shows
• World-class Vacations
• Dazzling Jewelry
• Stunning Artwork
• So Much More!
We sponsor our charity partners entirely on the good-faith system, which means all our incredible auction items and packages are available for your event on a ZERO-RISK, ALL-REWARD consignment basis. We even cover the cost of shipping our items both to and from your event!
Our helpful fundraising specialists will consult with you to determine the best charity auction items and packages to wow your audience, with the goal of ensuring every item you feature delivers tremendous profits for your organization. Charity Grow's auction items will keep your guests coming back for more year after year.