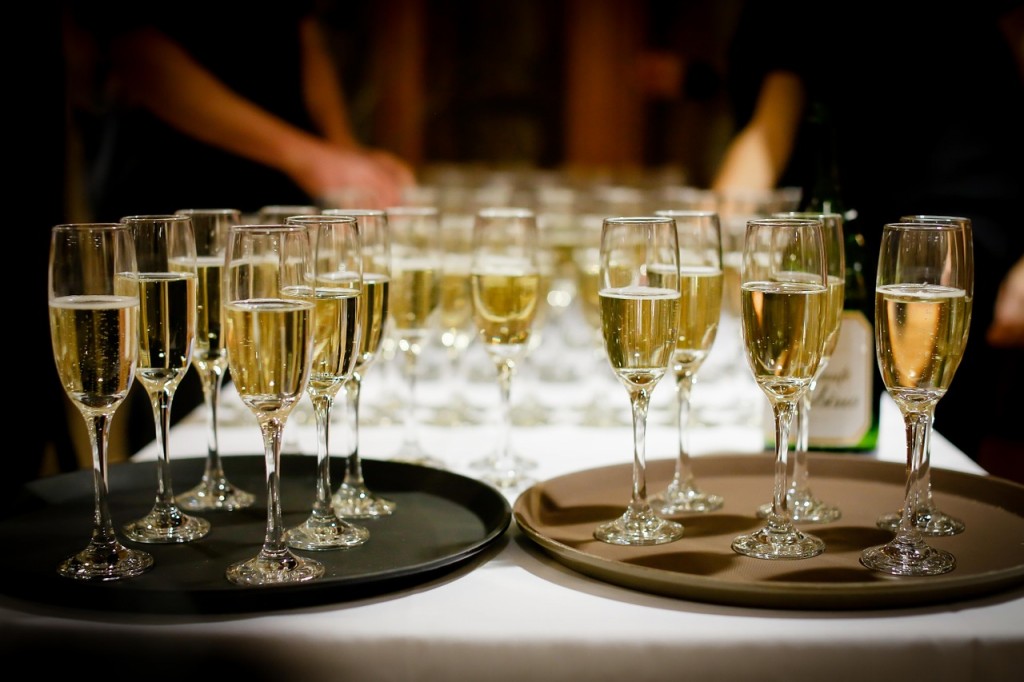 Planning a charity fundraising event can be extremely overwhelming, especially to those who have never planned one before. Let's face it, most brand new charity organizations will not have the budget to hire an event planning expert or team. This leaves them planning for a big event with little to no experience. Talk about chaotic. Where do you even start? Who do you talk to? How do you make sure people hear about your event? These are all valid questions that may linger on the mind of someone trying to plan a charity fundraising event. Here are a six quick tips and secrets that may make planning your first charity event run smoother than expected.
Step 1: Determine the Type of Event
To start, the most important detail is determining the type of fundraiser that would benefit your cause. A key tip in helping you determine this would be to know the number of people who plan on attending. This seems simple, but it will really help you gauge whether to have an intimate setting, a larger venue, an outdoor setup, etc. It's important to know that established charities with a strong network are more likely to have a better turnout with certain types of events. For example, charity organizations that already have a following tend to be more successful with hosting charity walks and golf tournaments. When planning your first event, consider that some of the most successful events are social galas and dinner events that include charity auctions. These two fundraising events can be very successful for new organizations or chapters because, regardless of the foundation, many people love to dress up and socialize. A charity gala or dinner also gives your donors the opportunity to learn about your charity's message and goals while enjoying a fun environment.
Step 2: Set a Budget
It's best to set a budget during the early stages of your planning process, so your charity doesn't risk losing fundraising revenue. After all, the goal is to raise money, not lose it. There are many ways to scale back a budget. For example, instead of using hired help, use volunteers. Instead of using a restaurant, try looking at a catering hall. Larger catering halls or even conference halls will often be less expensive venues than having an event at a restaurant. Also, try to generate as many donations as possible from local vendors and members of your community. These donations don't need to be monetary in order to help out your budget. Donations such as food, drinks or auction items can dramatically reduce your overall expenses.
Step 3: Find a Target Audience
Charity events have the power to draw in guests from any type of supporter base, but there may be a specific target audience your event appeals to more. Use your charity's goals, purposes and ambitions to determine if any specific group may be more prominent at your event than others. For example, if your charity is a children's foundation, mothers and families may be a more appropriate target audience than your average bachelor. This doesn't mean other groups of people won't be interested, but you will most likely raise more money by focusing on the hearts of people with connections to your cause.
Step 4: Promote your Event
Once you've determined your target audience, start promoting and marketing your event wherever possible. However, you can be strategic by promoting your event in areas where your target audience is found. Imagine putting up flyers near a daycare center or school because you are looking for parents to help support your children's foundation. This can very easily draw the eyes of a perfect crowd for the event. Let's say you ran out of flyers and physical material to promote your big event. No worries — use social media!
Social media is the least expensive way to spread charity news. Social media sites such as Facebook, Twitter and Instagram are all entirely free. The only steps required to get started are to create an account and to begin cultivating an audience. In order to be successful in this avenue, you're going to have to do a few things. Post daily about your event. Don't just remind people when it is, but draw people in by telling them about new donations, uploading pictures of the community working together on the event, etc. Also, make the social media sites personal. If someone donated money, food or anything of value, you can tag them and let that person know how thankful you are. Donors love feeling like they're being recognized. It makes them feel good. Post positivity, success stories you hear, and inspirational messages. Make people feel good about your cause!
Step 5: The Event Itself
There is one thing a charity must remember going into the week or day of the event… your event will NOT go 100% smoothly. No matter how much planning has been done, every detail of your charity fundraising event will not be perfectly executed. The best thing to do when your event is approaching is to stay calm and focused. A calm and clear-headed approach will allow you to best deal with whatever is thrown at you. Suppose some of your volunteers are late. What do you do? You can change around the tasks you assigned to people. Volunteers are there to help and are likely to mold to your guidance. Understand that almost everything and anything is fixable or re-workable. Also, make sure the event is organized for success, like making sure that the music is not too loud when people are talking or eating dinner. If you're having an auction, make sure your charity auction items are organized into categories. This will help people find something specific by looking in the right section. The three secrets to the event itself are to stay calm, keep organized, and have fun! If you're having fun despite the chaos around you, your energy will transfer to your volunteers and your guests.
Step 6: Say "Thank You"
This last step is simple, but can be forgotten so easily. It's critically important to say "thank you" to all the people who made your event possible. This isn't just the people who donated or volunteered, but also the people who actually attended the event. Saying "thank you" also goes back to our fourth step regarding promoting and marketing. Once your event has ended, use your social media sites to thank the community for attending. Another great tool to use on social media is picture tagging and hashtagging. Encourage the community to post any pictures they took at the event onto your pages and tag your charity in them. This allows new prospective supporters to see how much fun your event was. People are much more likely to continue attending events when they feel their attendance was a part of their contribution to the cause. They'll feel welcomed and appreciated — and that's a great feeling to have!
Whether it's your first event or you're a seasoned pro, planning charity fundraising events is never easy. There will always be a glitch or something that won't go your way, but that can be the spontaneous beauty of event fundraising. When things don't go your way, the outcome can be better than expected. Madness is genius, and planning an event can be pure madness. Happy Fundraising!